Essential Oil Uses For Men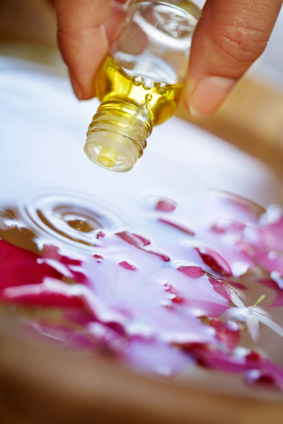 Not much has been written on essential oil uses for men.  So then why is it then that not much has been mentioned up to now about the benefice that can be derived from essential oil uses for men, especially when it comes to the skin? Essential oils for the skin are one of the most prevalent essential oil uses that there is.
Essential oil uses are far and wide.  They can be used for both mental and physical wellness.  They can be used singularly or in a complex blend.  They are powerful components of plants that have been extracted from them in any number of ways from boiling to pounding to cold press methods.  It needs to be noted that they can be harmful if not used in the right way.  They can be helpful, supportive or of little effect in some cases. Especially,  if you are not aware of what to expect from its use.
It needs to be noted that essentials oils are not intended to treat or cure anyone.  Everyone is strongly advised to seek the advice of their Physician.  This information is only given for educational purposes. And they should not be used during pregnancy.
They can be diluted or used straight.  Special care needs to be given as they can be irritating to  the skin and mucous membranes.
Men can use essential oils, and before you say not, please know that there are several brands of men's cologne that are made up exclusively of essential oils. Of note is, Only the Brave by Diesel, and Le Male by Jean Paul Gantlier.
These commercially prepared mixtures of essential oil uses for men contain lemon, amber, cedar wood.  If you were to buy these mixtures yourself, they would be cheaper for you.
Amber oil is calming and stimulating to the senses.  It has a warm and smoky scent with an undertone of floral citrus.  It engenders a feeling of harmony and balance.  One use for lemon oil is to enhance the mood and it also has antibacterial properties.  Now to cut down on the chances of skin irritation, with the essential oil uses for men one can mix them in a carrier oil of your choice or one such as almond oil.
Now that you know about using essential oil uses for men, you need to know that  a proper shave is so important in helping to take care of your skin.  Please see the advice from a Master Barber  in the video below.
Please do not hesitate to contact us for any further questions or comments:
                           Victory Road Wellness Center
Call Today!(301) 728-1720/

or Email:   Click on link below  Text For Link Here                                 The Spirit to Care and the Skill to Help                                    Walk In Broken – Walk Out In Victory!
Louise Malbon Reddix is the Author of:
Stand In Your Anointment – This Too Shall Pass!
See the Trailer & where to buy the book
http://www.youtube.com/watch?v=WfOUVQFaxU0
You can also find me at:
amazon.com/author/louisempc
http://www.amazon.com/Rev.-Louise-Malbon-Reddix-MPC-RN-CCRN/e/B009OU5ZR0 
http://www.facebook.com/victoryroadwellnesscenter
http://www.scoop.it/t/authoring
http://pinterest.com/lmreddix/
Twitter – @LouiseReddix