Victory Road Wellness Center
American Heart Association CPR
Resuscitation saves lives—so what are you waiting for?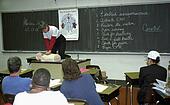 If someone collapsed and stopped breathing, would you know what to do?  This lifesaving technique teaches you to identify and respond to cardiac arrest and other life-threatening conditions until help arrives. Please take your for CPR Certified Training course in CPR (cardiopulmonary resuscitation) right here with us at Victory Road Wellness Center!
Every life is precious!      Stroke is an emergency…Call 911
The American Heart Association has released its 2010 guidelines for CPR, and Victory Road Wellness Center  teaches  these life-saving skills.
The CPR course for family and friends teaches rescue skills in CPR and relief of airway obstruction. We present information about the American Heart Association adult chain of survival and signs ofheart attack, cardiac arrest, strokeand choking in adults. Participants also learn about the AHA pediatric infant and child chain of survival, signs of choking in infants and children, prevention of sudden infant death syndrome and prevention of the most common fatal injuries in infants and children. Participants will receive a course completion card.
Programs:
Heartsaver
First Aid
BLS Healthcare Provider – $65.00

BLS Healthcare Provider – Renewal $40.00
Physicians
Nurses
Paramedics
EMT's
Certified  Nursing Assistants
Physician Assistants
Residents
Meducal Students
Respiratory Therapists
Lifeguards
Heartsaver CPR $45.00
Childcare Workers
Babysitters
Lay rescuers
Family Members
Textbook included in Course Fee!!!
Training Center – Because We Care
Because We Care was established in 1990 by Andra D. Matthews, a Registered Nurse and Training Center Coordinator. Because We Care operates in partnership with the American Heart Association and the American Safety and Health Institute.
– Discounts provided for  Church and other Non-profit groups.
– Accommodations made as possible for Emergency Renewals!
By Appointment
  Victory Road Wellness Center
Call Today! :   (301) 728-1720
or
                                        Email:   Click on link below
Walk In Broken – Walk Out In Victory!!
The Spirit to Care and the Skill to Help!!
Louise Malbon Reddix is the Author of:
Stand In Your Anointment – This Too Shall Pass!
See the Trailer & where to buy the book
http://www.youtube.com/watch?v=WfOUVQFaxU0
You can also find me at:
amazon.com/author/louisempc
http://www.amazon.com/Rev.-Louise-Malbon-Reddix-MPC-RN-CCRN/e/B009OU5ZR0 
http://www.facebook.com/victoryroadwellnesscenter
http://www.scoop.it/t/authoring
http://pinterest.com/lmreddix/
Twitter – @LouiseReddix